**THIS IS A PINNED POST. PLEASE SCROLL DOWN FOR THE MOST RECENT POSTS**
It's time to start planning for 2014 Spring Mini Sessions! Newsletter recipients got first dibs at signing up beginning yesterday, and several spots have already been filled. This year, I will be offering three different days of spring mini-sessions at two different locations. The first weekend (April 26th & 27th) will be held in the Dallas Richardson area at a local park. It has beautiful wildflowers (often featuring bluebonnets), as well as trees, greenery and an overall gorgeous area. The second weekend (May 3rd) will be held in the Plano Frisco area at one of two locations. Once the flowers bloom, it will be decided which location is used – but both feature a large field, wildflowers and a more open space.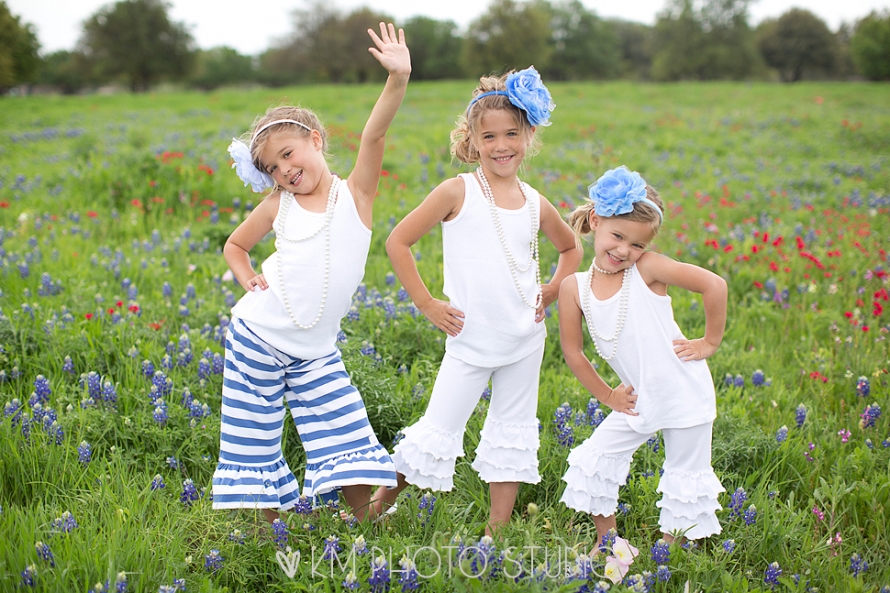 Here are the details!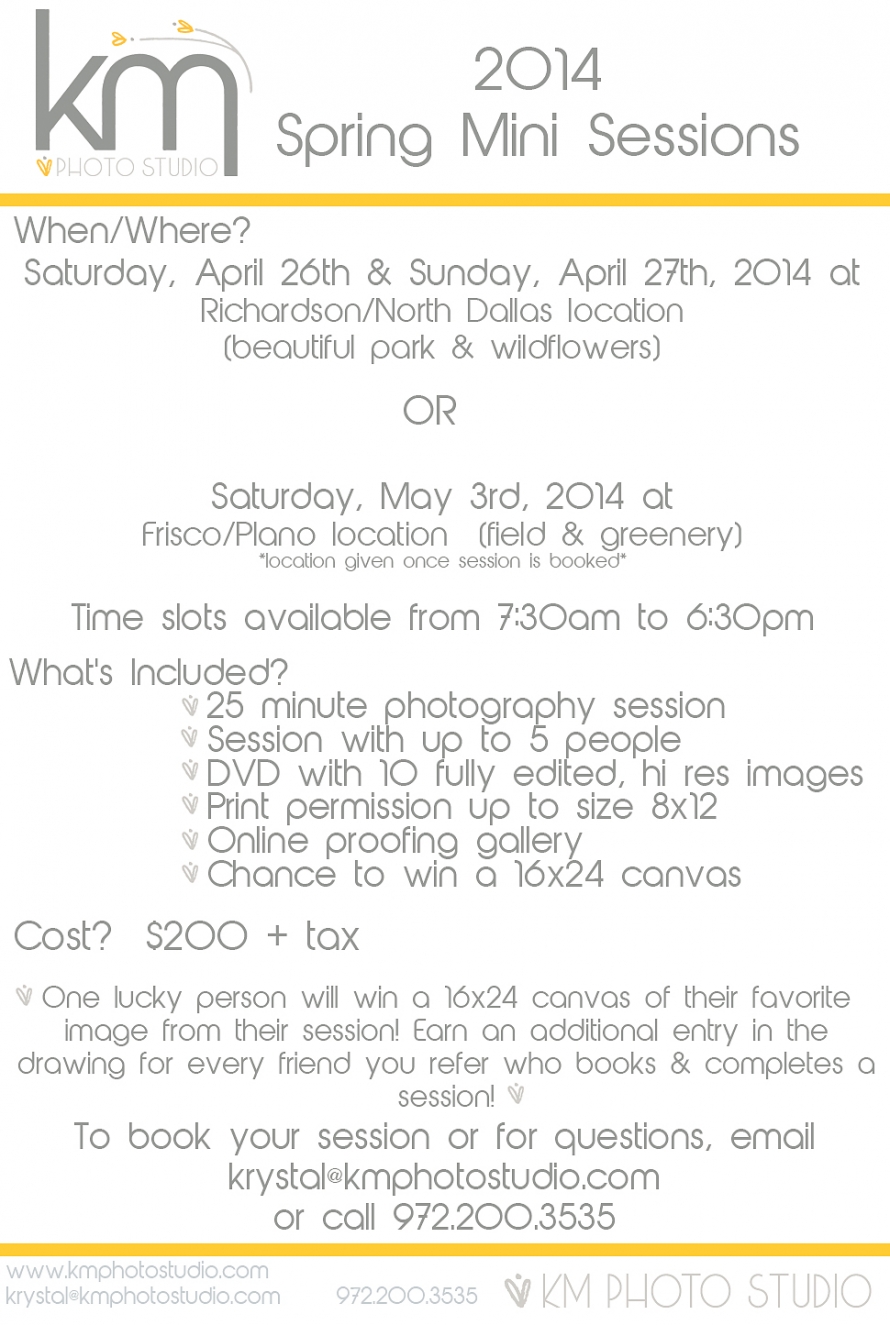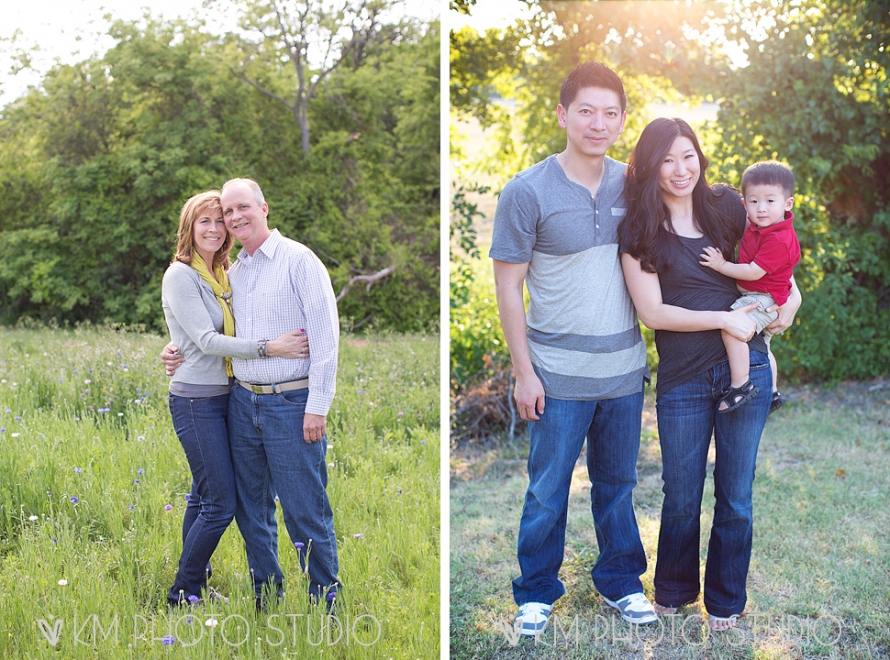 All sessions will be outdoors and the weather should be beautiful at that time of year!
These are perfect for families, babies (not including newborns), maternity, engagement, children, high school seniors, pets and "just because".
All of these photos are from the locations where the mini sessions will be held!
Mini-Sessions are booked on a first come, first served basis and always fill up quickly. Please don't delay if you are wanting to book one of these! You can use the contact form (at the top of the page), reach me by email at krystal@kmphotostudio.com or call 972-200-3535. Can't wait to see you!
~Krystal
*Due to the limited availability, all session fees are non-refundable and due upon booking. All mini sessions are booked on a first come, first served basis.*